Original paintings have a special quality all of their own. You can see and frequently feel, the textures of the mediums used which don't necessarily translate in reproduction. More importantly perhaps, you have the direct work which the artist engaged with, as they built up the layers, details, and tonal gradations, as they were moved by spontaneous inspirations right up to the point of completion and that all important letting go. If I want to remind myself of how I felt when I was crafting a certain painting, it's the original I look at for the memory, and I would like to think this working relationship lingers in my paintings for someone else to enjoy after I have moved on.
A lady once told me, after she bought a sunflower painting from me, that once she'd hung it in the room, it gave the room a character all of its own. This is part of my passion for painting, to bring the beauty found in the natural world inside our homes to love. They can make a room their own before the furniture goes in!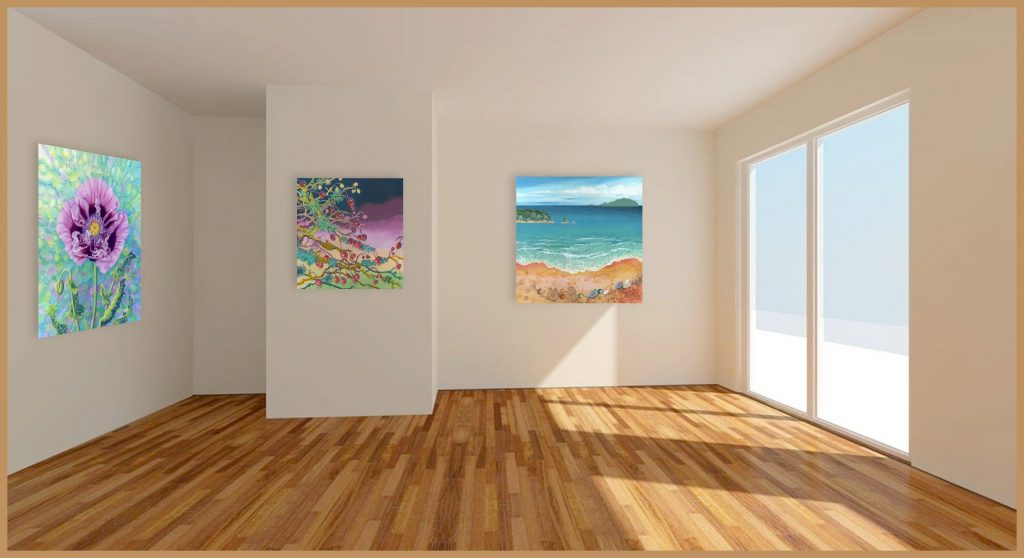 In the buying galleries in the drop down menu, I have kept the colours that you will see on your screen as close as possible to the originals. Pricing paintings is notoriously difficult and the time taken for my own more detailed work could never be reflected in the prices. But I do hope that my developed skills, my passion for conveying beauty, and that nebulous quality of artist's vision shine out. When pricing my work, I keep it simple, and decide what I would be happy with for a certain painting at the same time as making them affordable for a range of pockets. Every painting comes with a signed certificate of authenticity, and there is free postage and packing within the UK. For potential overseas buyers, please contact me for a courier quote to where you are in the world and we can take it from there. There is more information on my 'buying information' page here.
Very happy to connect with you here: